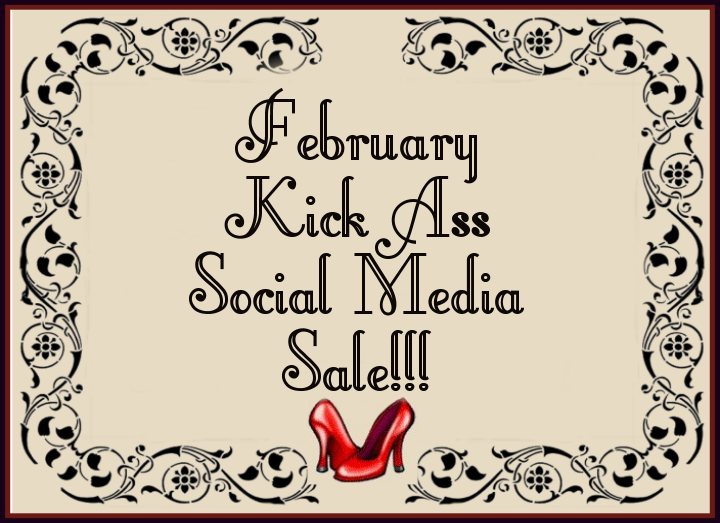 With Brand New Products and Old Favorites...

Not Offered to the General Public!
I always look forward to February. Why? Because several years ago, Coventry Creations declared it to be "The Month of Dorothy Morrison" - and even after all this time, to have a month declared as my very own still thrills me to no end. And so every February, I do something big to celebrate. Something that includes the folks who've been there for me through thick and thin, who've cheered me on in my successes, and who've lifted me up when I was feeling down. I celebrate by offering those folks something special - something kick ass - something that no one else can get. I have a sale - a SECRET sale - and only offer it only to folks I know through Facebook, Twitter, and other social media!
So...other than the fact that it's a secret - Shhhh...don't tell anyone! - what's so special about this sale?
For one thing, the folks at Coventry always release something truly exciting just in time for the celebration. And this year, they've brought back your four favorite limited edition candles: Extreme Bad Ass, Rich Bitch, Hot Damn, and St. Dorothy the Wicked! I'm super excited about that - you can find more information about them on both the Limited Edition Candles and Oil, Spray & Candle Combination Packages pages - and once you try them, you will be, too.
But that's not all. In addition to some interesting twists on your favorite not-available-to-the-general-public items, you'll also find a brand new special edition product that no one else has even seen: the St. Dorothy the Wicked Altar Ornament! And to make this even more special, there are no plans whatsoever to post it to my public website. That means you're the only folks who'll ever be able to buy one! What could be more fun? Or more special?!
Just a couple more things: Even though the U.S. Postal Service has increased their shipping prices, I haven't increased mine accordingly for this special sale. So you'll enjoy the luxury of discounted shipping when shopping these pages.
And...While I only ship within the United States, international customers need not worry. The Angry Cauldron carries all the products found on the following pages. Just contact them for details, and they'll fix you right up!

---
When ordering multiple items, please email me first to prevent being overcharged for shipping.
---

St. Dorothy the Wicked Special Edition Altar Ornaments

Limited Edition Candles

Special Edition Bath Salts

Special Edition Sprays

2 oz. Sample Sized Sprays

Special Edition Oils

Oil, Spray & Candle Combination Packages

Triple Action Pocket Gris Gris

Visit the Main Wicked Witch Studios Store

Visit Dorothy's Website